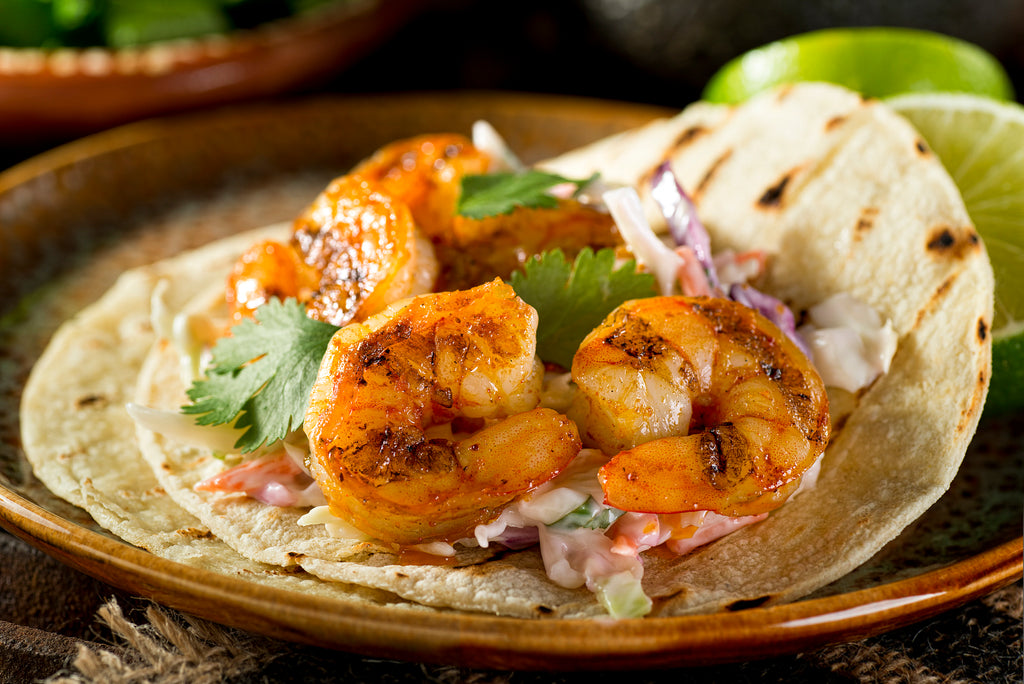 Ingredients:
12 oz. peeled and deveined shrimp
2 pinches salt
3 dashes ground black pepper
¼ tsp paprika
1 tbsp olive oil
2 cloves garlic, minced
2 tbsps tequila
1 ½ tbsp lime juice
1 tbsp chopped cilantro leaves
Instructions:
Season the shrimp with salt, pepper and paprika.
Heat olive oil in SENSARTE Nonstick Skillet over medium heat. Sauté the garlic slightly before adding the shrimp. Continue to cook the shrimp until they are slightly charred. Drizzle in the tequila and turn the skillet a few times. Add lime juice and stir to combine well.
Turn off the heat and add the cilantro. Serve the tequila lime shrimp with Mexican rice or wrap with warm tortilla. Enjoy!